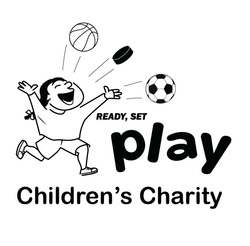 Registration Spots:

Please contact us if your organization has available registration spots.

We are looking for soccer, baseball, basketball, martial arts, hockey, skating, ballet and dance spots for kids in Toronto.

Volunteer:

Ready, Set, Play is a grass roots charity and we look forward to working with you so we can affect more great kids in need.

Donations:

---
Or email Graham to donate.
Ready, Set, Play Children's Charity is registered with the Canadian Revenue Agency
Registration Number: 824570972RR0001